Chiropractic Treatments
---
Chiropractic is a healthcare profession that specialises in the assessment, diagnosis and treatment of conditions caused by mechanical dysfunction of joints and muscles and their effects on the nervous system which can lead to significant pain. We've seen and helped a wide range of people with different disorders and can offer you a very specialised and tailored service exactly for your needs. Today's chiropractor can diagnose and treat not only backs, but also necks, shoulders, postural and gait dysfunction, arm and leg pain, and sports injuries.
Committed to Helping You
---
The human body will always do its best to maintain optimum health. However current lifestyles can place excessive strain upon it, which combined with nutritional and stress influences can prevent its ability to function "normally" and may result in common ailments and pain.
Our thorough examination will help us get a proper diagnosis and develop an individualised treatment plan for conditions resulting from spinal dysfunction, poor posture, stress and injury.
The Spinal & Soft Tissue Experts – What we Treat:
---
Neck Pain
Frozen Shoulder
Sciatica
Plantar Fasciitis
Carpal Tunnel Syndrome
Back Pain
Osteoarthritis
Knee Injuries
Ankle Sprains
Whiplash
TMJ/Jaw Pain
Sports Injuries
What other services do our Chiropractors offer?
---
Mobilisation & Manipulation
Laser Therapy
Cranial Work
Rehabiliation
Injury Prevention
Kinesiotaping
Selective Functional Movement Assessment (SFMA)
Functional Movement Screen (FMS)
Chiropractic treatment is designed to find and treat the root cause of the problem, not just the symptoms, providing you with long term solutions. For you this means getting back to optimal health quickly and allowing you to get on with your life. While Chiropractors are renowned for being spinal experts, our team have taken extensive post graduate courses to help with injury prevention, soft tissue injuries, rehabilitation and nutritional advice.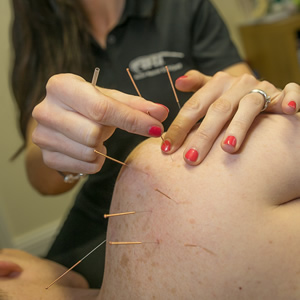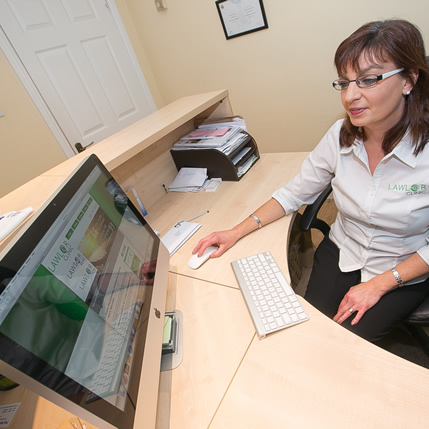 What To Do Next – Find Out How We Can Help You?
---
You can expect a high level of service at the Lawlor clinic; we offer friendly tailored advice, backed with many years of experience helping people like you get back to optimal health. Our team of professionals have a wealth of experience dealing with a wide range of injuries.
So why not make contact with us today and we'll be happy to answer all of your questions. We're waiting to take your call on: 057 867 8904 or send us a quick message here
Many of our therapies are covered by all the Major Private Health Insurers, GAA Injury Scheme, Garda Medical Aid.