Functional Integrated Needling (FIN)
---
The FIN approach integrates a variety of dry needling techniques during a treatment sessions. Unlike traditional acupuncture which typically uses points along meridians, dry needling targets anatomical structures including muscles, ligaments and joint capsules that are the underlying cause of muscle and joint related conditions.
Common Conditions Treated with Dry Needling?
---
Headaches
Back Pain
Frozen Shoulder
Plantar fascitis
Muscle Tears
Osteoarthritis
Elbow Injuries
Neck & Arm Pain
Carpal Tunnel Syndrome
Sciatica
Shoulder Pain
Groin & Hip Pain
What Does Dry Needling Involve?
---
During a typical FIN treatment, thin needles are inserted into various targets that have been determined to be the underlying cause of the painful condition. They are left in from several seconds to 20 minutes Different strategies are used for acute injuries and chronic pain conditions that make this a highly effective treatment modality for soft tissue injuries.
How does it work and why is it so effective?
---
The insertion of needles into the tissues causes the release of substances that help improve blood flow to areas of tightness and decreases sensitivity by dampening the pain signals in the nervous system and brain.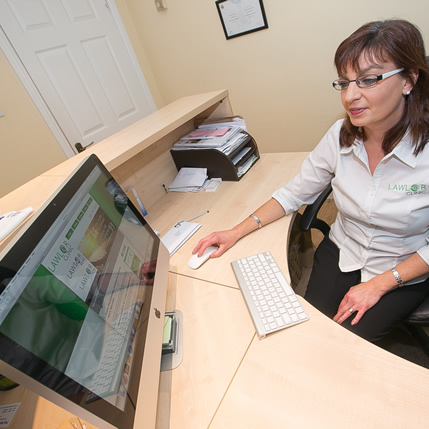 What To Do Next – Find Out How We Can Help You?
---
You can expect a high level of service at the Lawlor clinic; we offer friendly tailored advice, backed with many years of experience helping people like you get back to optimal health. Our friendly team of professionals have a wealth of experience dealing with a wide range of injuries.
So why not make contact with us today and we'll be happy to answer all of your questions. We're waiting to take you call on: 057 867 8904 or send us a quick message here
Many of our therapies are covered by all the Major Private Health Insurers, GAA Injury Scheme, Garda Medical Aid.