Movement Assessment & Injury Prevention
---
Is it just enough to be PAIN FREE? We want all of our clients to MOVE SMARTER and PERFORM BETTER. We achieve this through corrective exercise, soft tissue therapies and strength & conditioning.
The Selective Functional Movement Assessment (SFMA) – When in Pain or Injured
---
The screening process consists of a number of tests such as bending and squatting, that any healthy adult should be able to perform with ease.
It is designed to assess basic body movements and identify muscle asymmetries, tightness and weaknesses that could impact your ability to move without pain and thus your overall performance.
Once this is complete an effective form of therapy can be implemented for you including Chiropractic, physiotherapy, Active Release Techniques® and Dry needling.
Functional Movement Screen (FMS) – Injury Prevention & Sports Performance
---
This is an innovative screening process that allows the evaluation of a client's movement. The client will go through seven functional movement tests that will test their mobility and stability.
This will highlight any weaknesses and imbalances they may have in their movement, thus halting any problems before they arise.
How to Stay Injury Free
---
Improved Movement Patterns
Corrective Exercise
Soft Tissue Therapies
Strength & Conditioning
Proper Nutrition
Recovery and Sleep Strategies
THINK SMART — TRAIN SMART — PLAY SMART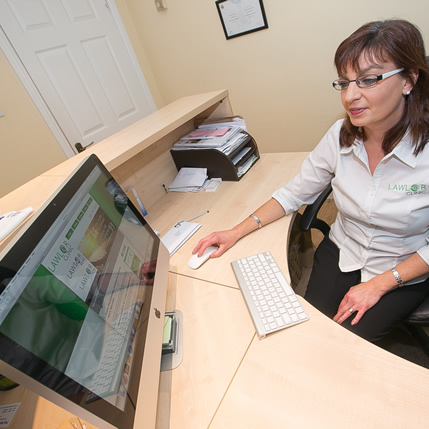 Let Us Help You – What Next
---
You can expect a high level of service at the Lawlor clinic; we offer friendly tailored advice, backed with many years of experience helping people like you get back to optimal health. Our friendly team of professionals have a wealth of experience dealing with a wide range of injuries.
So why not make contact with us today and we'll be happy to answer all of your questions. We're waiting to take you call on: 057 867 8904 or send us a quick message here
Many of our therapies are covered by all the Major Private Health Insurers, GAA Injury Scheme, Garda Medical Aid.