GAA Injuries at Lawlor Elite
---
At the Lawlor Clinic we offer specialised Assessment, Diagnosis and Treatment of GAA related injuries. The GAA athlete begins participation in their sport from a very young age and can encounter aches and pains at any stage. We are here to accommodate you and help you perform to your best.
Getting You from Sidelines to the Pitch
---
We are committed to getting our GAA athletes back on the pitch as quickly as possible. The team incorporates the tried and tested techniques used by some of the world's most successful sportspeople and has been designed with the specialised needs of the Gaelic player in mind.
Common GAA Related Injuries that We Treat
---
Groin Pain
Sciatica
Hamstring Injuries
Back Pain
Ankle Sprains
Hip Pain
Gilmore's Groin
Disc Herniation
Patella Tendonitis
Plantar Fasciitis
Cruciate Ligament
Post Surgical Care
Rehabilitation, Fitness & Perforamance
---
At the Lawlor Clinic we have expert knowledge in the rehabilitation and performance care of GAA players. This includes:
Injury Prevention
Comprehensive Post Surgical and injury Rehabilitation
Improving your Performance
We are partnered with the top Strength and Conditioning coaches in the country to help with:
GAA Specific Programmes tailored to the Individual
Periodisation and Performance Planning
Nutrition and Recovery Protocols
Long Term Athlete Development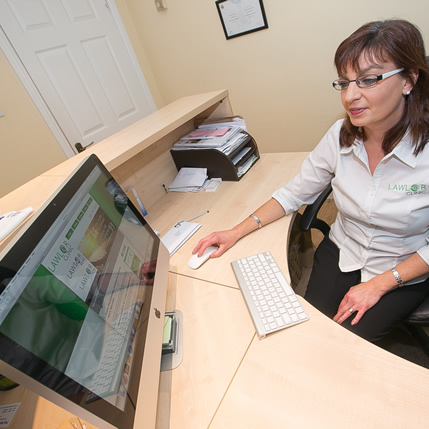 What To Do Next – Find Out How We Can Help You?
---
Our unique approach combined with results-driven GAA specific assessment and treatment methods means one thing: your quickest path to pain-free recovery. Our clients include inter county and club players so that you can have complete confidence in the services we offer.
Why not call one of expert team and set up an appointment to discuss your needs in more detail on: 057 867 8904 or send us a quick message here
Many of our therapies are covered by all the Major Private Health Insurers, GAA Injury Scheme, Garda Medical Aid.