Sport Massage
---
A sports massage is a special form of massage that is ideal to treat injuries and as well as a preventative treatment dealing with the health of muscle and connective tissue, range of movement, tone, symmetry, balance of muscle and quality of posture.
Why choose sports massage over standard physiotherapy or chiropractic treatment?
---
Sports Massage is a very specific treatment approach which helps prepare the athlete for peak performance, or helps the athlete recover after an event. It does this by increasing blood circulation and lymph flow, which drains away fatigue caused by lactic acid, it relieves swelling, reduces muscle tension, promotes flexibility and minimises injuries.
Sports massage can also prevent those niggling injuries that so often get in the way of performance and achievement, whether a person is an athlete or a once a week jogger. You don't have to be an elite athlete to benefit from one!
Are there different types of sports massages?
---
There are many different types of sports massages available depending on the athlete and the sport involved.
A pre-event sports massage: a short, stimulating massage anything up to an hour before the event. It is directed toward the parts of the body that will be involved in the exertion.
A post-event sports massage: given within an hour or two of the end of the event, to normalize the body's tissues.
A restorative sports massage: given during training to allow the athlete to train more optimally and with less risk of injury.
A rehabilitative sports massage: aimed at alleviating pain due to injury and returning the body to health.
Sean has been trained in a variety of sports massage techniques and a solid physiotherapy background allows him to treat people who would benefit from this expertly.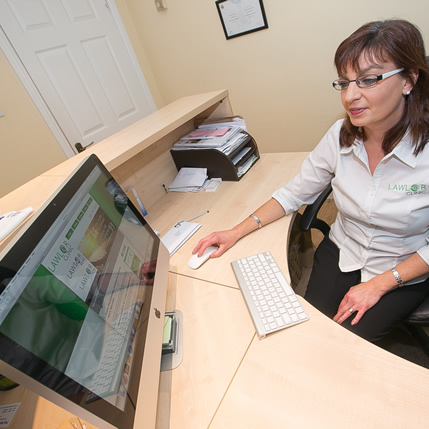 What To Do Next – Find Out How We Can Help You?
---
You can expect a high level of service at the Lawlor clinic; we offer friendly tailored advice, backed with many years of experience helping people like you get back to optimal health. Our friendly team of professionals have a wealth of experience dealing with a wide range of injuries.
So why not make contact with us today and we'll be happy to answer all of your questions. We're waiting to take you call on: 057 867 8904 or send us a quick message here
Many of our therapies are covered by all the Major Private Health Insurers, GAA Injury Scheme, Garda Medical Aid.